Home Staircase Interior Design
The staircase is an interface structure (or set of steps) leading from one floor to another floor. The staircase is an essential part of the interior design. Ziaton Innovative designs interior for the existing structure of the stairs and also creates a new arrangement of the stairs on existing space or modern space.
Our fundamental standards in the staircase design –
Anti-skid floor finish

Suitable to use for everyone

Consuming less space

Comfortable to use

Standard size stair steps which do not strain a person, etc
Our Best interior design gives you the best plan to utilize the under space of the stairs optimally. 
You must be thinking about how we can utilize the under space of the stairs? We have mentioned a few below –
Make a Phone Booth & Charging Station

Creating bookshelves or tiny library

Cupboards where we can keep all the mechanical and electrical pieces of equipment.

Provision for washbasin

Artifacts design 

Pets sleeping area

Shoe rack area

Bar counter

Home office

Kids play area and more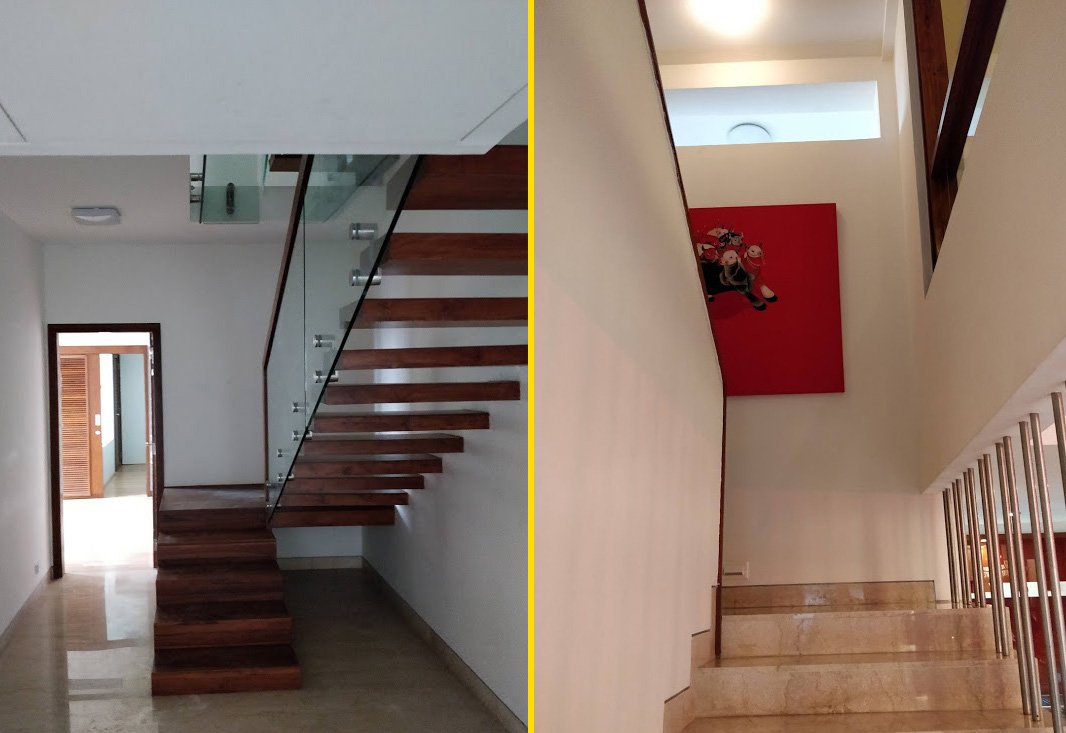 Now let's see some Fancy(style and shape) staircase design modules. 
Spiral staircases

Helical staircases

Straight staircases

L-Shape, U-Shapes, Square shape staircases

Classic, Glass stairs, Cantilevered stairs, and Zigzag stairs

Stairs in Corian, Stairs with LED, and Freestanding stairs

Concrete stairs, Turned Stairs, Wooden stairs, Metal stairs, Floating stairs, Special stairs, Spiral glass stairs, Organic stairs, Carbon fiber stairs, Foyer stairs
A significant number of our design railings are handmade and specially designed. Futuristic look offers a glass balustrade with no visible device or anchor methods. As stair railing, you can utilize either straight or portioned glass just as infills in the middle of treated steel posts. Are you searching for a structure railing in glass or different materials for your Commercial and residential? At Ziaton Innovative, we can help you with the best interior staircase designs.
Contact us for more discussion on stairs interior plans for your residential and commercial space.