The quality of your bathroom affects your home's overall value, so choose the best bathroom interior design to enhance the elegance of your home. Bathrooms are classified based on the fittings or features of the bathroom, as a large or master bathroom, small bathroom, large and simple bathroom, a simple bathroom, and many others. Before designing the interiors of the bathroom, we will understand the requirements of the clients.
In the first step, we decide on the tiles and marble for flooring and the wall of the bathroom. We, as bathroom interior designers, suggest you with different patterns of the tiles or marbles, cost, quality, and its features and designs. Most of the time, we recommend anti-skid flooring for safety purposes. 
In the second step, we decide the unique washbasin style and a mirror as per your requirements. We always suggest you premium or branded washbasin models, which are of different shapes and brands. Mirrors are of various types, such as a magic mirror with inbuilt lights, a frameless mirror, a cabin attached mirror, and many others.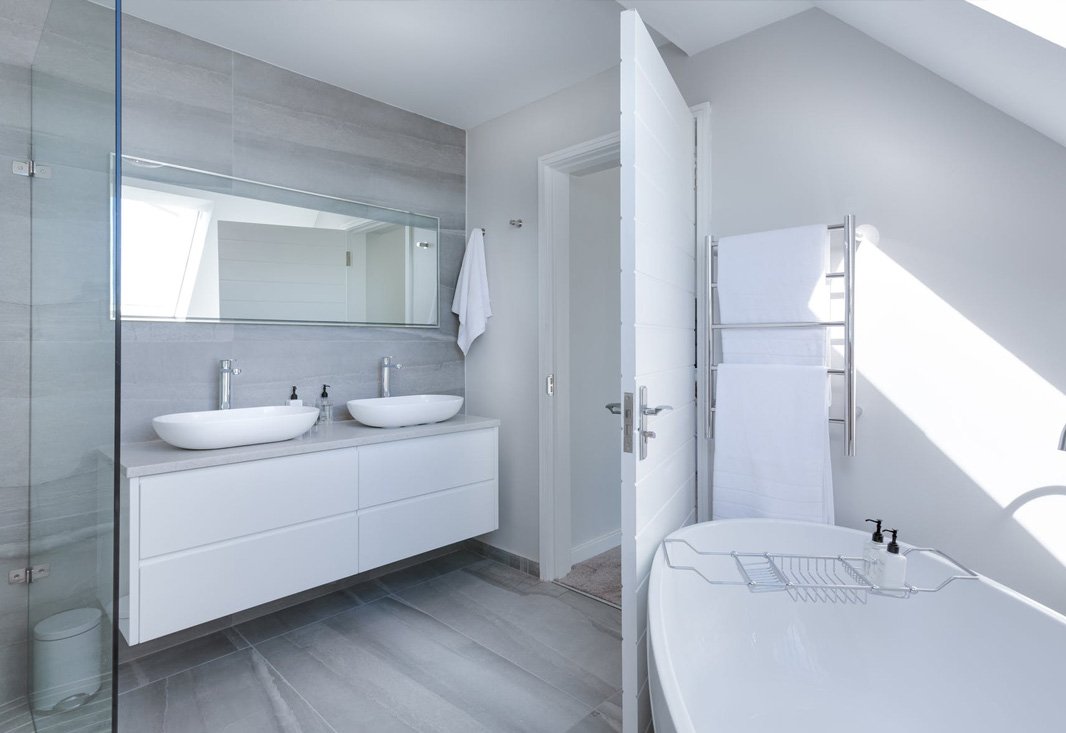 Our third step is to plan customized furniture that is necessary for your bathrooms, such as toothbrush holder, shelves, towel holder, tissue holder, and many others. 
The fourth step is selecting the shower set and taps sets among different designs and brands. 
The final step is to decide if you require a bubble bathtub, jacuzzi, western toilet, lighting for bathroom, shower room with glass door, floral arrangements, aromatic candles, garden view to glorify your bathroom.
Nowadays, modern bathroom interior technology is giving a new experience; for example, most of the high-end showers are giving raining experience with minimum water usage. Few fittings are giving real freshness. You must experience with our new bathroom designs.
We suggest you for modern bathroom interior design fittings from Indian, German, and Japan brand.
We justify doing interior bathroom decoration with quality, safety, attractive design, easy to maintain, and many other parameters.
  Just Relax –Experience – Refresh – Renew with our new interior designs.